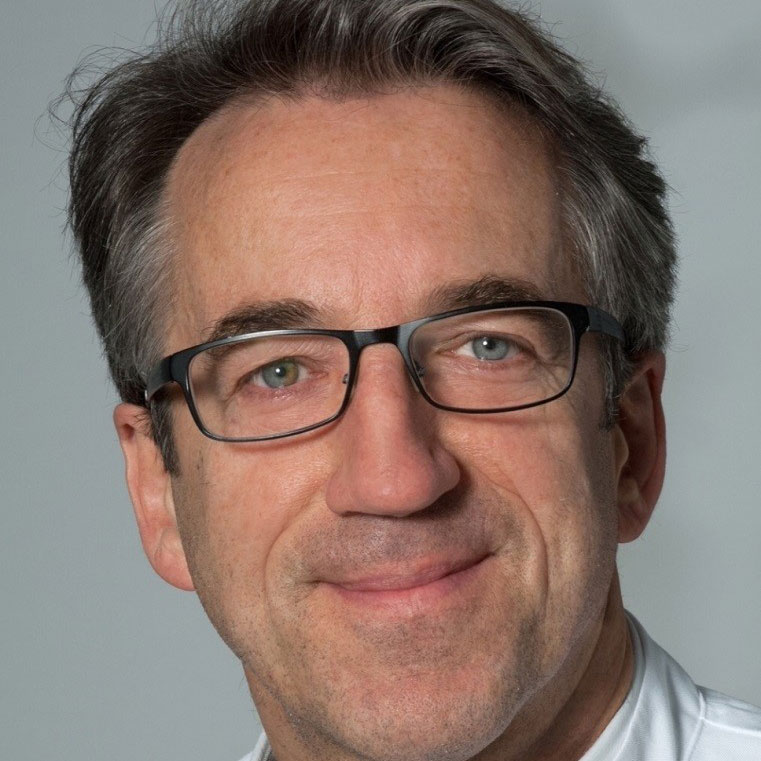 /BkgPhysicians/matthias-friedrich/matthias-friedrich-profil.jpg
Matthias Friedrich earned his MD at the Friedrich-Alexander-University Erlangen/Nuernberg, Germany. He completed his training as an internist and cardiologist at the Charité University Medicine Center, Humboldt University in Berlin.
He founded one of the first large CMR centres in Germany at the Charité University Hospital in Berlin, Germany. After his move to Canada, from 2004 to 2011, he was Director of the Stephenson Cardiovascular MR Centre at the Libin Cardiovascular Institute of Alberta and Professor of Medicine with the Departments of Cardiac Sciences and Radiology at the University of Calgary, Canada. From 2011 to 2015, he directed the Philippa and Marvin Carsley Cardiovascular MR Centre at the Montreal Heart Institute and was Michel and Renata Hornstein Chair in Cardiac Imaging at the Université de Montréal.
Since June 2015, he is Full Professor with the Departments of Medicine and Diagnostic Radiology at the McGill University in Montreal and Chief, Cardiovascular Imaging at the McGill University Health Centre. He is also Professor of Medicine at Heidelberg University in Germany.
Matthias Friedrich is member of several international writing groups, editorial boards and grant review committees in Europe and North America. He is also on the Executive Committee of the Society for Cardiovascular MR and was the Founding President of the Canadian Society for Cardiovascular Magnetic Resonance. He authored more than 150 peer-reviewed publications with about 9,000 citations (h index 43).
Matthias' scientific interest revolves around phenotyping cardiac diseases using tissue CMR characterization, mainly in acute myocardial ischemia and cardiomyopathies including myocarditis. He is one of the lead figures for developing CMR techniques and protocols for myocarditis, cardiotoxicity, acute myocardial infarction, and stress-induced cardiomyopathy. As one of the first, he used mapping of magnetic relaxation times in patients and, more recently, myocardial oxygenation. He also was the first to proposed using breathing maneuvers instead of pharmacological vasodilators for assessing coronary vascular function.
Matthias is also involved in steering committees of international trials on myocardial stress tests (ISCHEMIA Trial), CMR in hypertrophic cardiomyopathy (HCMR Trial) and the Canadian Alliance for Healthy Hearts and Minds, the largest Canadian cohort study.
His plans for the McGill University Health Centre include the development of an excellent clinical CMR program and a strong CMR research group.
Recently, several projects have been launched that will allow for research on advanced in vivo tissue characterization and assessment of vascular function in patients.
Contact information
Clinic Glen: (514) 934-1934 ext #34135
Other: (514) 934-1934 ext #31416